The theme of today's blog hop was supposed to be Brussels sprouts, but we've had a little change of plan. As I've gotten the reports from friends and family and seen the increasingly dire photos of the aftermath from Hurricane Sandy, I've felt helpless. All I want to do is hop on a plane to help with the relief effort, to pick up the pieces in the Rockaways, to clean up Red Hook and lend a hand in Breezy Point or Staten Island. But I know that's not realistic and I knew there had to be another way to help. As usual, the food blogging community has come through and Barbara from Creative Culinary and Jenn from Jenn Cuisine have created this event, Food Bloggers Support for Sandy.The hope is that those of us who can't be on the ground helping with the relief effort can at least give something to the cause. Those who are participating are posting a comfort food recipe as well – "Something that you would make for someone in need, to help them feel at home." I think chicken paprika, one of the most famous Hungarian dishes, fits the bill. It's rich and creamy, simple and flavorful. Served over buttered egg noodles, it really is comfort on a plate.
Fortunately, my friends and family all made it through Sandy in one piece. But not everyone was so lucky. There were heartbreaking reports, including my best friend's neighbor who, along with his girlfriend, were hit by a falling tree and killed. Sandy was no joke. Many of my good friends live in Red Hook, Brooklyn, a low-lying evacuation zone that was ravaged by the storm. One friend lost his entire apartment – water came up to the ceiling of his basement abode. It's a mess.
Meanwhile, my parents in lower Manhattan were without power, heat or hot water for nearly a week. Fortunately they had a battery operated radio and gas stove; my dad made sure they were well fed. Likewise my in-laws, also in lower Manhattan, lost not only heat and power but water entirely. They left the city as soon as they were able. My sister's workplace, a non-profit that sells artists' books in Chelsea, lost most of their inventory and archives dating back to the 70s when their basement flooded. Many galleries in the area suffered severe damage.
And all of this is still minor in comparison to what others faced, and continue to face. The temperature dropped and now it's snowing, leaving people who are without heat or home in a dire situation.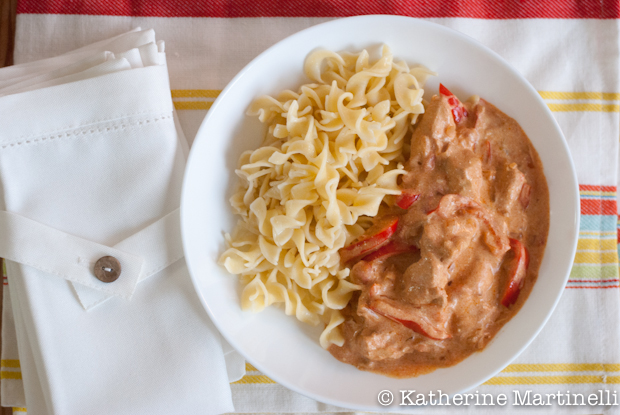 How to help
I've done research and reached out to my amazing friends on the ground to compile a list of ways to help out. Choose whatever one calls out to you. Just please, consider helping in some small way. My Red Hook friends and I are also working on a community cookbook to help raise money, so look out for more on that in the coming weeks.
The Red Cross – an amazing organization that is always on the front lines of relief. I've heard firsthand that they're doing some good work, so consider donating to them here. To get even more bang for your buck, find an organization that will match your donation. Shopping site Rue La La will match every donation to the Red Cross dollar for dollar through November 12 and up to $75,000 (go here). Or, if you donate more than $25 to the Red Cross through the James Beard Foundation (info here – through 11/9), you'll automatically be entered to win a dinner for two at Michael Mina's RN74 in San Francisco. Click on the other "team members" to see what other chefs and sommeliers are raising money and what you might get in exchange – donate $30 through Mark Forgione, for example, (here) and be entered to win dinner at his amazing restaurant in New York.
Occupy Sandy – This gets my vote for the group that is doing the most on the ground in New York City. A pure and good hearted grassroots effort sprang up almost immediately and got to work organizing volunteers and addressing real and pressing needs. They have done an amazing job of mobilizing people, putting them to work where they're needed, and getting to the furthest reaches of the city to help and bring aid. To get regularly updated info on how and where to volunteer through them go to their website or Facebook page.To donate money go here, or, to get supplies that people actually need to those in need check out their brilliant Amazon "registry" (here), where you can send wool blankets, shovels, and even things like disposable cameras (people need to take photos for insurance claims) to people who really need it.
Mail supplies – a friend of a friend on Facebook wrote from hard hit Hoboken: "Needs: Blankets, Flashlights, D batteries toiletries, adult and baby diapers, formula , baby food, non-perishable food. No water or clothes. No glass. Send to: Hurricane Relief / Hoboken High School / 800 Clinton Street / Hoboken,NJ 07030 – Diapers.com is delivering to Hoboken and it should arrive the next day."
Local Organizations – while big organizations like the Red Cross do amazing work, sometimes I feel better donating to smaller, local organizations where I know that my gift will make a real difference. I've already mentioned Red Hook, Brooklyn a few times and obviously it's a place that is close to my heart. Please consider helping out at Red Hook Initiative (RHI) here, Restored Red Hook here, or Red Hook Food Vendors (who are raising money to deliver food to people affected by Sandy) here. Time's Up, a local bike/environmental org is leading fossil fuel disaster relief bike rides to deliver food, blankets, bike-powered charging stations, and mobile bike repair units to neighborhoods devastated by Hurricane Sandy; find out more here. And, to help out folks in Rockaway, Breezy Point and Broad Channel,  In Good Company Hospitality Relief Fund is doing some great work (go here).
More – The New York Times has created a disaster relief fund, which you can read about here. To learn about which restaurants in New York are helping out with hurricane relief efforts, check out this great post in Grub Street. And everyone's favorite public radio station, WNYC, has put together another great list of relief efforts here.
Paprikas Csirke ~ Chicken Paprika
According to Culinaria Hungary, "In western Europe chicken paprikas became a prize-winning dish at the end of the 19th century, when Georges August Escoffier, the famous French chef, put Poulet au Paprika on the menu at the splendid Grand Hotel in Monte Carlo." It remains one of the most famous, and most comforting, of all Hungarian dishes.
Ingredients
2½ teaspoons oil
1 large onion, finely chopped
1 heaping tablespoon mild paprika
2 pounds (about 1 kilo) chicken breast, cut into bite-sized pieces
Salt
2 red bell peppers, sliced
1 large tomato, peeled, seeded and chopped
1⅔ cup (400 ml) sour cream
1-2 tablespoons flour
Directions
Heat the oil in a large skillet over medium-low heat and cook the onion, stirring occasionally, until transparent.
Add the paprika and stir to combine.
Add the chicken and cook over high heat for a few minutes, stirring often.
Lower the heat, season with salt and add the red pepper and tomato. Stir to combine and cover with a lid. Cook until the chicken is cooked through, about 20 minutes, stirring only occasionally. Add a little water if the pan is too dry.
In a separate bowl, stir together the sour cream and flour until smooth. Add to the skillet, stir, and gently simmer for another 4 to 5 minutes.
Remove from the heat and serve with buttered egg noodles (the traditional accompaniment is actually a cucumber salad).
Notes
Gluten free if you substitute the little bit of flour at the end for gf flour or a teaspoon or corn starch.
I am a proud New Yorker, and I love my city. Both the people and the city are incredibly resilient during times of tragedy, and always put their best food forward, but they need your help. Please consider giving time, money, or resources to any of the organizations I mentioned above, or one of your own choosing. I picked ones that are close to my heart, but there are many other areas that have been affected and could use your help as well. Haiti, for example, was ravaged once again.
To check out all the other bloggers who are participating, visit the blog hop over at Creative Culinary.