Sugar Free Sugar Cookies with Optional Glaze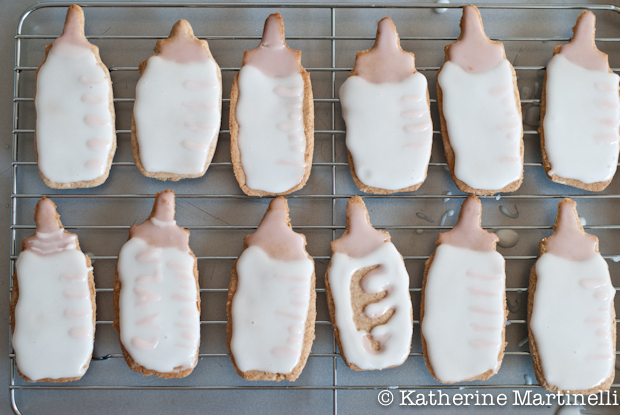 1½ cups whole wheat spelt flour
¼ cup coconut oil
¼ cup agave
¼ teaspoon baking soda
2¼ cups powdered sugar (ie icing sugar or confectioners sugar)
2 tablespoons light corn syrup
¼ cup milk
Food coloring (optional)
Put all ingredients in a mixing bowl and mix until smooth (it should come together very quickly).
Roll into a ball, wrap in plastic wrap, and flatten into a thick disc. Refrigerate for 10 minutes.
Preheat oven to 350F.
Roll out on a floured or nonstick surface with a rolling pin.
Cut out cookies using your favorite cookie cutter and transfer to a parchment-lined baking sheet.
Bake for 7 to 10 minutes, until golden brown. Cool on a rack before icing, or leave plain.
Mix the powdered sugar, corn syrup, and milk together until smooth. It should be a spreadable paste. If it's too thin add a tad more sugar, and if it's too thick add a few drops more milk. If you'd like to color it, add a few drops of food coloring. Alternately, it dries hard and glossy, so you can use food safe markers to decorate later.
I applied the white frosting with a piping bag in the design I wanted (here, a baby bottle outline). Then I added a little red food coloring (ok, not going to lie, I was in a pinch and it was Campari - no joke) to some frosting in a bowl and painted that on to the top with a paintbrush I have set aside only for food purposes. I used a toothpick to draw the lines on the bottle.
Cookies: Parve, Vegan, Vegetarian Icing: Kosher dairy, Vegetarian
Recipe by
Katherine Martinelli
at http://www.katherinemartinelli.com/blog/2012/sugar-free-sugar-cookies-and-a-cookie-blog-hop/