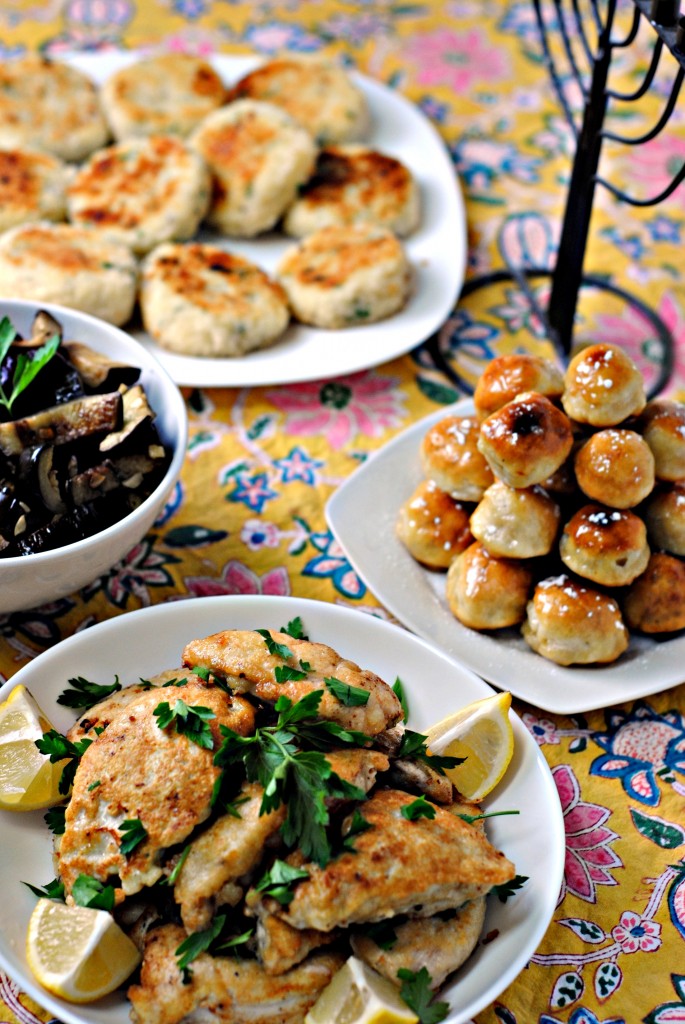 Author:
Katherine Martinelli
¼ cup olive oil
¼ cup lemon juice
¼ teaspoon nutmeg
2 teaspoons minced garlic
2 pounds chicken breast, cut into tenders*
¾ cup flour
2 eggs, beaten
½ cup vegetable oil
Lemon wedges
Chopped parsley
Mix the olive oil, lemon juice, nutmeg, and garlic in a large bowl. Add the chicken and turn to coat. Marinate, covered, for at least an hour or overnight in the refrigerator.
Dip each piece of chicken first in the flour, then in the egg.
Heat the vegetable oil in a large, heavy duty pan over medium-high until hot.
Add the chicken, working in batches if necessary (do not crowd the pan), and fry until golden brown on both sides and cooked through.
Transfer to a paper towel-lined plate and keep warm in a 200F oven if not serving immediately.
Serve with lemon wedges and garnish with chopped parsley.